Pat Storto's MMM Website Presents:
SPACE MATT Coast to Coast
---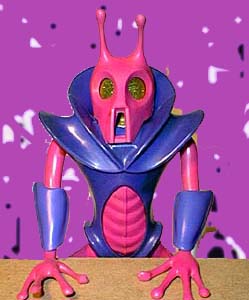 Well, okay, but don't come crawling to me when the ratings are bad. Cause I'm not gonna help out unless I'm a regular.
CALLISTO: Oh, you're irregular all right.
Hey! How come you're so mean to me all the time?
---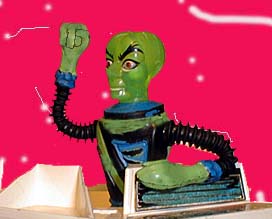 Because I'm EVIL, of course. I'm evil Callisto, scourge of the spaceways. And if I wasn't being held captive here I'd be terrorizing distant worlds and wreaking havoc with my henchmen.
But now look at me.....musical director of this stupid late-night talk show! Any wonder I'm bitter?
---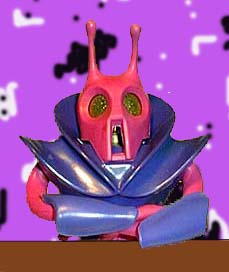 Well, maybe if you tried being nice, you'll get out early. I'm gonna be real nice and behave, so that Major Matt will let me out early!

Then I can go visit my mommy. I remember once one day when I came home from school after getting a spanking at the principal's office, my mommy baked me a nice apple pie, and I....

---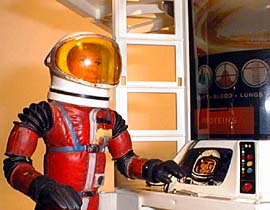 Scorpio!! Shut the heck up and get off the set. This is supposed to be a TALK show....not a "babbling pink alien" show!

MATT: Okay everybody! Knock it off! We're going to bring out our first guest. So Scorpio, don't interrupt. Sgt. Storm, get ready. And Callisto....get ready for intro music.
---
You can e-mail me at Storto@pilot.msu.edu